Thank you for your message
Skip to product information
A curved pant made from double cloth wool with front pocket darts. There is no waistband and an invisible side-zip fastening.
Made from double cloth wool
87% Virgin Wool, 10% Polyamide, 3% Elastane
Made in Italy
Delicate dry clean with hydrocarbon solution
We offer Ground (3-5 day) shipping at no cost, Express (1-2 day) shipping at $25, and Overnight (next business day) shipping at $40. All packages require signature upon delivery. We accept exchanges, or returns for a refund, within 45 days of shipment of the order. Returned merchandise must be free from any condition that would prevent it from being sold as new, must include original invoice and tags. Please view our full policy here.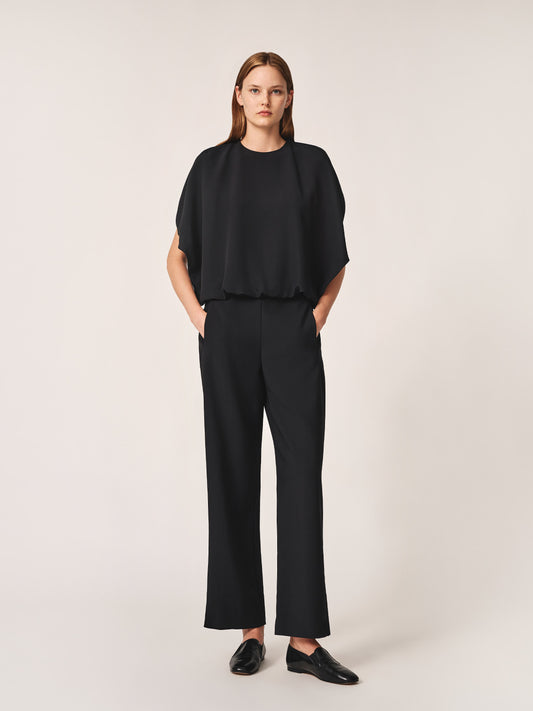 Please contact us with any questions regarding this product and we will be in touch with you shortly.